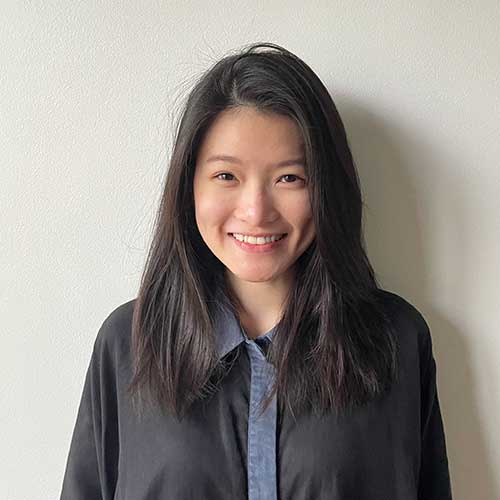 Coco
An architect's best gift is the one of affecting change through the crafting of beautiful and meaningful spaces for the betterment of society. Accentuating curves are nice, but there is far greater satisfaction in telling the stories of people through design. Always in the mood for fun, Coco lives by the mantra of "don't take life too seriously, it's not like you will get out of it alive".
Wesley
Wesley believes that architects today should take a position to address social and climatic issues that shape the world we live in, while taking in the physical and mental comfort of being human into consideration and generate an architecture that is innovative, honest and sensuous.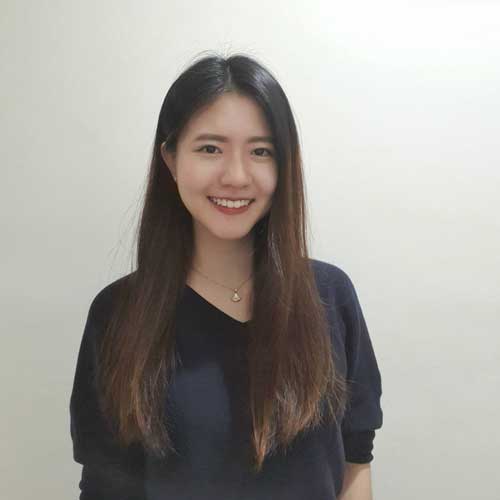 Annsley
Amazed at how architecture can influence human movement and behaviour, Annsley enjoys spatial planning and creating intimate spaces which makes her warm and fuzzy on the inside. Another way to her heart is a good and satisfying meal, anything from chicken rice to KBBQ.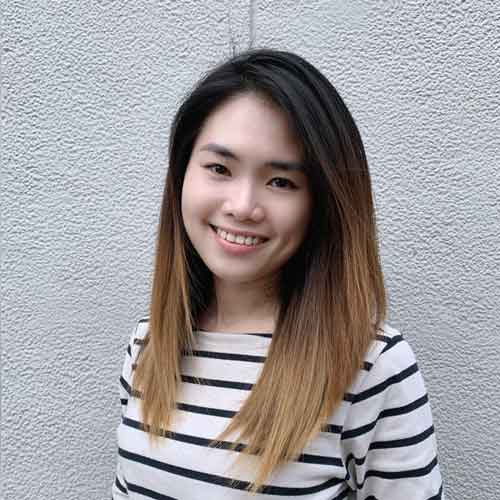 Mei Sien
Creativity is the ability to see relationships from existing knowledge and make new combinations from them. The more we experience in life, the more unexpected combinations we can make, and the more creative we are.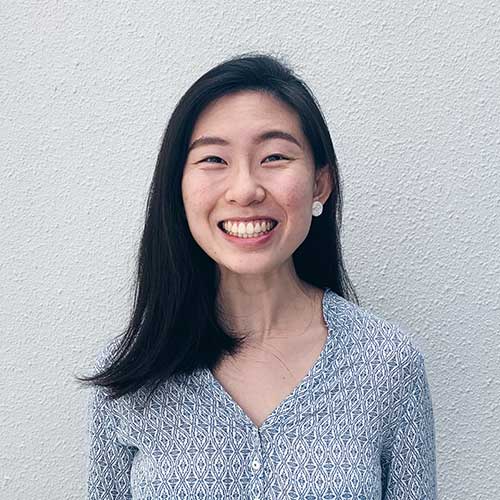 Huiyin
Life is an amalgamation of experiences through escapades. 'Hygge' is a quality of cosiness and comfortable conviviality that engenders a feeling of contentment and well-being. Huiyin fell in love with the idea of 'Hygge' after her months of solo travel in Europe. She seeks to bring the 'Hygge' into the homes that she touches. Huiyin also loves beautifying her home with lots of plants and handicraft.
Clifford
Clifford imagines that an architect is like a storyteller, and the spaces we create are the medium for our narratives. Since young, Clifford has always found himself doodling random objects and structures which somehow led him down the path towards architecture. He believes that a good design should be honest, clever and with just the right amount of intrigue. After a long day, you might find him binging on his guilty pleasure – Korean dramas.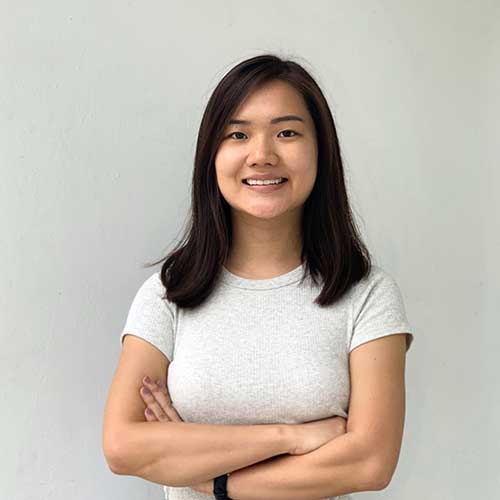 Jacelyn
Good architectural design brings out the quiddity of spaces. Jacelyn believes that architecture should be inspiring and multi-faceted. She has keen interest in exploring new architecture language through experimentation.
Kimberly
Architecture is more than a roof over our heads, Kimberly believes the built urban fabric transforms and paves the way towards the future's lifestyle. She is passionate about intimate spaces, sustainable yet elegant contemporary design
Nicholas Teoh
Architecture is the intersection of art, engineering, nature and technology. Having all of the above being realised and made tangible is a roller-coaster, and Nicholas is just along for the ride.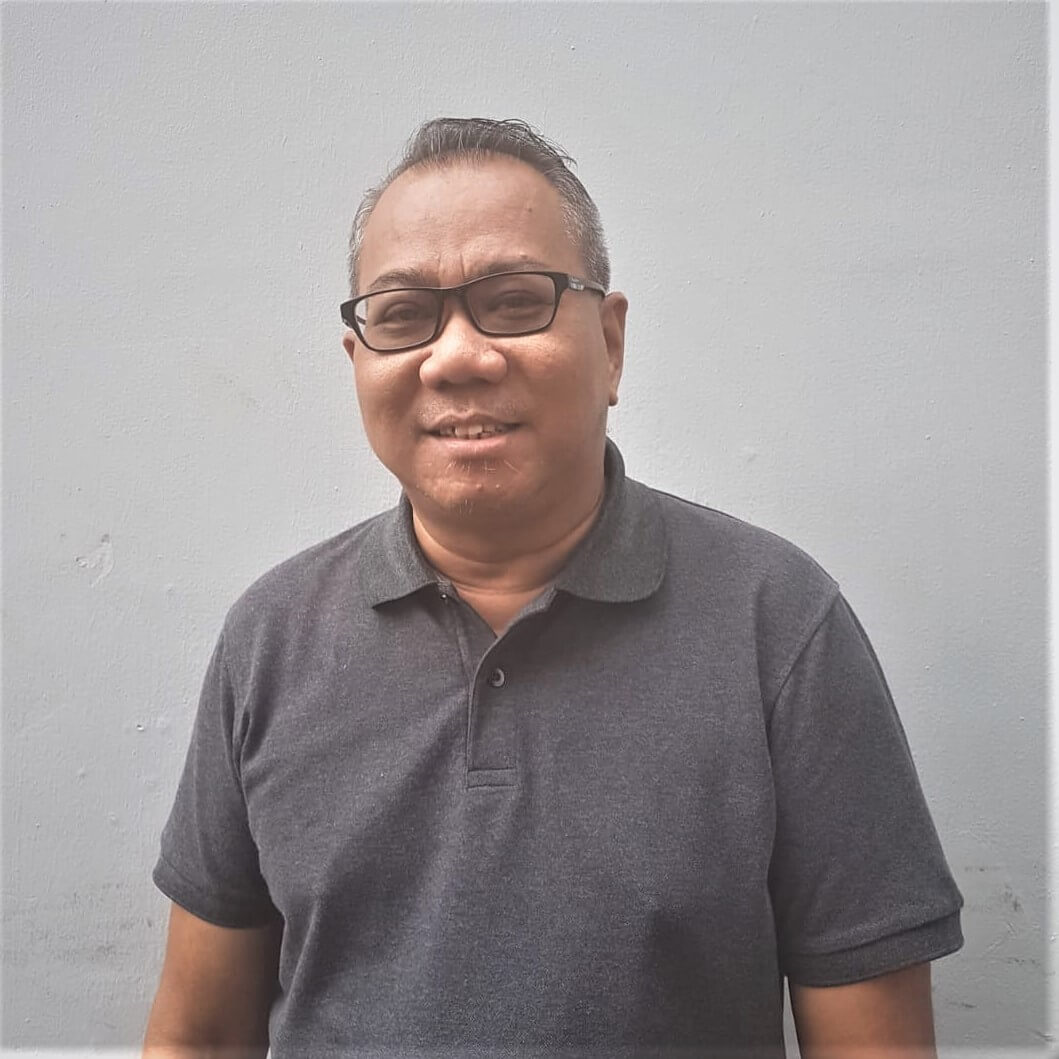 Juperi
Juperi believes that talent is God given, be humble. Fame is man-given, be thankful, conceit is self given, be careful.
Constans
We shape our buildings, thereafter they shape us. - Whilst a doctor can bury his mistakes, an architect can only advise his clients to plant vines.
Nicholas
Nicholas' passion in architecture was sparked when he stumbled upon the course by chance. Since then, he's put down roots but still is amazed at how random lines become tangible forms. Nicholas believes that good design should be simple, honest, and sensuous. Beyond architecture, he enjoys reading and experiencing new cultures.
Trang
Having spent more than five years on the journey of architecture, Trang still believes she's on the right path. She loves to travel to different cities and experience different cultures, and takes design as an answer to improve the existing as a beautiful whole.
Tiffany
Tiffany believes that the process of architecture should be filled with great ideas, passion and love. Plus the best things in life: great music, a good laugh and tons of sashimi!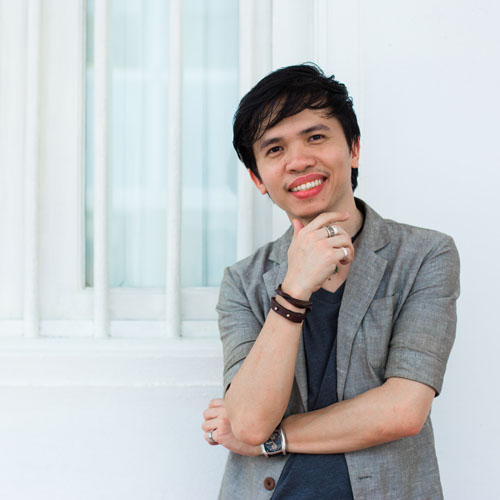 Thomas
Art has always been a key interest since Thomas was young, with the desire to become an artist one day. However, to fulfill his parents' wish for a more practical career, he chose one that is closest to art – architecture.

 Besides architecture, he is equally interested in theatre, chinese calligraphy and graphics.
May
Quiet and considerate, May enjoys cooking for her family on the weekends. She finds it relaxing to watch drama series in Cantonese, as it's a dialect that she's grown up with.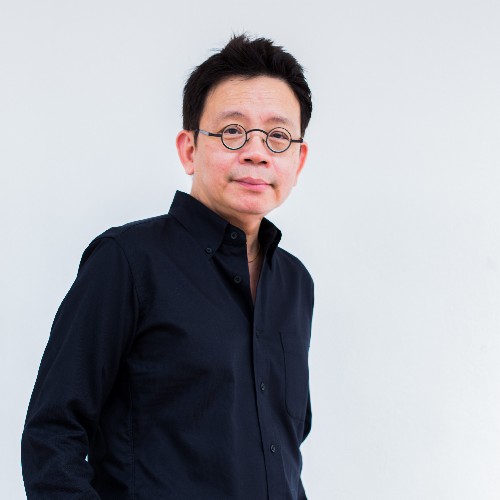 Han
Principal Architect and founder, Han believes in an architecture of simplicity, honesty and direct personal expression. He draws his inspiration from art from the Italian renaissance to the abstract expressionists. Han enjoys lots of music, good food and loves watching movies.